BMPToBDF Tool (bmp2bdf)
BMPToBDF Version 1.0.1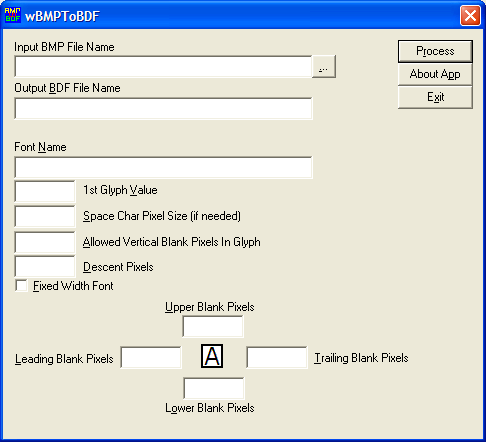 Download
This download comes in two forms. The user download is the windows and windows console application of BMPToBDF as well as instructions on how to use. The developer download includes all the components of the user download plus a SDK for incorporating the functionality into your own program. The SDK contents are a windows win32 DLL, some header files to compile against, and documentation contained within those header files.
Inside the package is a BMPToBDF.txt which will get you started with the overview, usage guide, licensing info, and contact information.
Download BMPToBDF for Developers!
Older Versions to Download
Not sure why you would want these, but for archival here are older version. Note, these are prone to bugs and less features.
Version 1.0 (March 3, 2008)
Write Up
Screen Shot
Users
Developers